AK: Driving in Circles Road Rally
July 13, 2014 @ 12:00 PM

-

5:00 PM
Event Navigation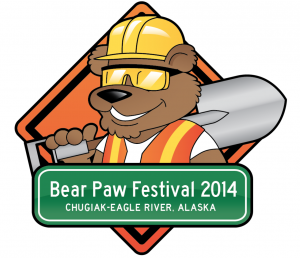 Caution! Bears Working! That is the theme of the 2014 Bear Paw Festival and continuing the long tradition of a Road Rally at the Eagle River Festival, the SCCA Arctic Alaska Region will sanction the Sunday, July 13th, Driving in Cirlces Road Rally. Seasoned team Driver Bill Demming and Navigator Kevin Cose are taking on the duties of Rallymaster and Road Rally Safety Steward for this annual rally at the Bear Paw Festival.
Traveling through the backroads of the Chugiak–Eagle River Chamber of Commerce neighborhoods in search of Checkpoints, teams will be de-constructing the routes as the build a score sheet full of zeros! Well, that is the hope of all the teams during this evening rally.
Yes, this is an Eagle River event, yet it  will begin at Carr's Muldoon, which is located at the corner of Northern Lights and Muldoon Roads, with teams needing to check-in between 12-1P to receive their Odometer Check, sign the insurance waiver, and get your vehicle tech inspection done. You will do the Odometer Check on the way out to Eagle River, where the Mile Check ends and the Driving in Circles begins at the UAA Building at Eagle River Road and Artillery Road.
Entry fees are $15 per SCCA member and $20 for our fellow motorsport enthusiasts, so both Drivers and Navigators head on over to www.alaskascca.motorsportreg.com and register today! And continuing our tradition — at rallys end there will be an ice cream cone at Carl's Jr, right there in Eagle River!
All riding in your vehicle must be 18-years of age or have the official Minor Waiver Form signed by parent(s)/guardian. Contact Cheryl at 243-2122 (9A-7P) should you need to obtain a form prior to the rally's start!
Related Events