AB: Royal Rally — Badlands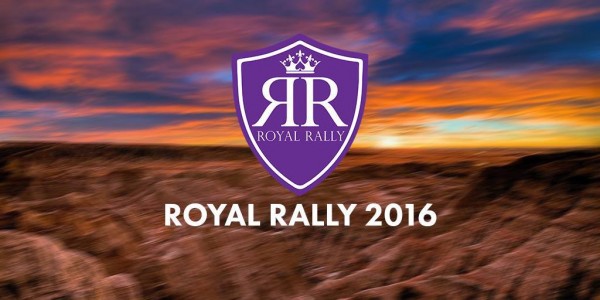 Building on the success of Royal Rally – Mountain Run, the Royal Rally team brings you the first of two events for 2016. Royal Rally – Badlands will see teams heading from Calgary to the Alberta Badlands and back in a 500km loop. With some incredible driving roads, astonishing scenery, skill-testing checkpoints and eclectic venues, the Badlands event is sure to impress. For those who already had a taste of Royal Rally last year, get ready for some brand new features for this year's Badlands event.
Limited to fifty teams, Royal Rally – Badlands will see participants heading from the start line in North-East Calgary to hidden checkpoints throughout the Badlands region and into Drumheller, before exploring new roads back to the finish line with awards ceremony and reception in Calgary.
Royal Rally is not a race, but teams will earn points based on answering clues at checkpoints and their overall navigational ability.
To maintain exclusivity, start line details will not be announced to the public. Details on where the event will begin and end will be provided to participants only.
So what's included in the Royal Rally – Badlands event? Participants can expect to visit some fun and interesting checkpoints that will test their sense of direction, problem-solving skills and navigational abilities. Teams will be treated to both lunch and dinner checkpoints, which will not be disclosed until teams receive their route cards for the event. An awards ceremony will follow the event, seeing the top three point-earning teams receiving the official Royal Rally Navigator trophies, as well as the Spirit of Royal Rally and Hottest Car awards.
The entry fee for Royal Rally – Badlands is $300 per team (based on two team members per car). The entry fee includes Royal Rally route cards, official welcome package with sponsor goodies, lunch checkpoint, dinner checkpoint, awards ceremony, rally decals and an exhilarating experience that you'll remember for years to come.
Related Events